The Front Page Of An Assignment Of Benefits
You may have figured out that I like to watch the insurance news. I mean, I work for the company that produces my favorite insurance news (Insurance Journal) and I don't say that just because I work here. I was an IJ reader before I became the Director of the Academy. Anyway, I'm really interested in the what laws are passed and how the different regulators operate. I'm actually a fan of the way that insurance regulation in the US has evolved over the last 300 years or so.
An item that is particularly interesting where I live in Florida is the topic of Assignments of Benefits. For those among us who aren't dealing with this issue yet, let's define what we're talking about before we dig into the problem and maybe what Florida is trying to do to fix it.
An Assignment of Benefits is a simple document that allows someone, other than the insured to receive the money payable by an insurance policy. You signed one the first time you visited your doctor. It's among the stack of paperwork when you first become their patient. It's what allows them to send the bill to your health coverage without you having to pay the whole bill, submit it to the health coverage, and wait for the check to come from them. It makes the whole process of paying for medical needs faster and relatively less painful.
That's not where the problem has come up. The problem is coming up when there has been a property loss. The insured does what he thinks is right, he contacts a contractor who comes out, examines the damage, creates an estimate, and then tells the insured that they can get started as soon as they sign this little form. What's that form? You already know that it's the assignment of benefits form. What happens next depends on the contractor. An ethical contractor works with the insurance company by providing estimates, letting the adjuster examine the property, makes the needed repairs and charges the insured their deductible amount. The home is repaired, and everyone is happy.
What seems to be happening more often is a little different. Somehow between the signing of the assignment of benefits and contact with the insurance company, either the contractor's estimates become inflated or they simply contact their normal attorney, who files suit against the insurance company. In the end, the insurance company ends up paying more for the repair, the insured might end up having to write a check (or worse, end up with incomplete work), and homeowners' rates for everyone go up.
I hear you asking if I have a solution to recommend, rather than just complaining about a problem in my state. That's a fair question to ask. Right off, I don't know what the solution is. I've read the text of the bill that's before the Florida legislature and it looks like it might help. Do I think it'll solve the problem? Not really. I believe that the vast majority of contractors are honest, hard working people who use assignments of benefits to make sure that they get paid for the work that they do. I also believe that most insureds are honest, too. I also believe that there are a few people that think that all they're doing is taking money from insurance companies and no one gets hurt.
Let's be clear about this, please. Whenever someone causes the costs of an insurance company to go up, like by inflating claims beyond what would be reasonable, those costs are not just absorbed by the insurance company. They aren't even just absorbed by those new insuretech companies that promise transparency and giving back. Those costs are absorbed by consumers. In the end, the company will turn a profit somehow. They may not this year, but next year they will. By the way, the contractors (and others that work hard to get extra money out of insurance companies) are making their money, too. In the end, the only one that suffers is the consumer.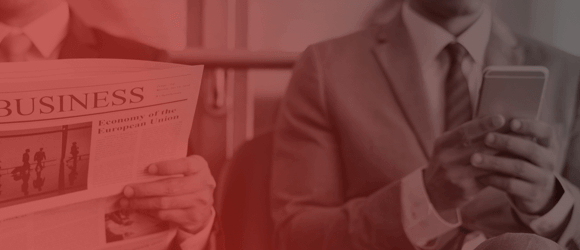 Want to stay up to date?
Get the latest insurance news
sent straight to your inbox.
There has been an ongoing claims situation in Florida that has now grown into a crisis. It involves the provision in a homeowners policy known as Assignment of Benefits (AOB).
An assignment of benefits is common in all types of policies. The insured can sign documents authorizing their service provider (in property claims, a contractor, in liability policies, a medical provider) to submit charges to an insurer for payment.
The service provider must provide information to support the claim and receive benefits directly from the insurer on the insured's behalf.
Typically Assignment of Benefits is used in an emergency situation where repairs or medical treatment must be performed right away, but the insured may not have the money to pay until their claim with the insurer is settled.
In order to combat fraud and educate consumers, Citizens Property Insurance Corp. launched a campaign "Call Citizens First" to improve the handling of claims. This program should address the apparent increase in fraud and abuse which has already started to increase property rates statewide in the past twelve months.
The idea behind this outreach is to get policyholders to contact Citizens as soon as possible after a loss, and reduce the chance they might call an attorney or an unscrupulous public adjuster.
Assignment of Benefits Statistics
In 2014, Citizens found that almost 40 percent of all claims filed in the south counties involved a third party, such as an attorney or public adjuster. These third parties inflate the cost of claims while providing minimal financial benefit to the policyholder.
An insurer is only obligated to pay to restore the property to its pre-loss condition. The attorney or public adjuster gets a cut of the settlement, so the insured could potentially receive fewer dollars than they would have if they had filed the claim directly.
Citizens has found that water-related claims now account for almost 33% of premium dollars collected. This is unsustainable over time, and could cause major affordability problems in the future.
Private insurers are now seeing more AOB property claims. This increase in claims will work its way through the system in the form of rate increases that could impact the affordability of property insurance in the state.
The Florida legislature has tried several times to pass legislation to address this issue (HB1097 & SB 596). The most recent try took place in the first quarter of 2016, but was defeated due to lobbying by the trial attorney and contractor groups.
"The right to repair has been implemented in the past and failed, couple this with the increases these companies are seeking and we could be looking at a huge disaster for many homeowners in Florida" Faura-Morales stated.
Of course there are those who want to protect the status quo. Not unexpectedly, Florida Rep. Waldo Fauro-Morales published a post on his Facebook page on May 9th, criticizing insurers from lobbying for a change in the law. Of course he has no understanding of rate-making as he says insurers are asking for rate increases even though there hasn't been a hurricane in Florida since 2005. As if that is the sole cause of losses in the state. And he says Citizen's "Right to Repair" initiative is a blatant attempt to take away claimants rights.
Recent Court Decisions
So far, insurers have not had any success fighting these claims. In February, the Florida District Court of Appeals, Second District, the Bioscience West, Inc. v. Gulfstream Property and Casualty Insurance Companycase involved a post-loss assignment of benefits claim.
The insurance company denied the claim because they argued the AOB language in the policy required the insured to obtain their permission prior to assignment. So when the water mitigation company hired by the insured to perform the clean up couldn't get paid, they sued.
The defendant prevailed in summary judgement at the trial court. However, on appeal, the Second District Court of Appeals ruled that the policy language did not preclude assignment of benefits post-loss, and ruled in favor of the plaintiff. A more detailed analysis can be found at the Property Coverage Law Blog.
Legislative Solution Needed
It is clear that the Florida legislature needs to address this issue before things get out of control. But that won't be easy. There have been several attempts to amend the law, but all have failed, primarily due to the lobbying efforts by the attorney lobby and the public adjusters lobby.
In January, the insurance industry started a PR campaign, and sponsored legislation that they felt would curb abuses. The main provision they wanted was to prohibit assignment of benefits to a third party post-loss, and to prevent lawyers from collecting attorneys fees when litigating assigned claims. Several weeks of back-and-forth negotiations, and hearings took place. An amended bill was presented. But in the end the insurance industry would not support it because it would not prohibit post-loss assignment. So the bill died when the legislature adjourned in March.
Clearly, another attempt at legislation is urgently needed.
What are your thoughts on AOB? Is it a legitimate mechanism for homeowners to get rapid repairs in an emergency? Is it a way for unscrupulous vendors to gain at insurers' expense? Is the insurance industry trying to cheat their customers out of legitimate claims? Let me know.
Are you subscribed for updates?
Hey, if you enjoyed this, don't rely on Twitter to let you know of my latest posts. Make sure I send you a weekly update email. Sign up below.
Paul Dzielinski
http://thedecpage.com
Husband, Father, Grandfather, Teacher, Speaker, and generally enthusiastic guy...I'm simply here trying to make a difference, learning as I go. Feel free to send me a message here.